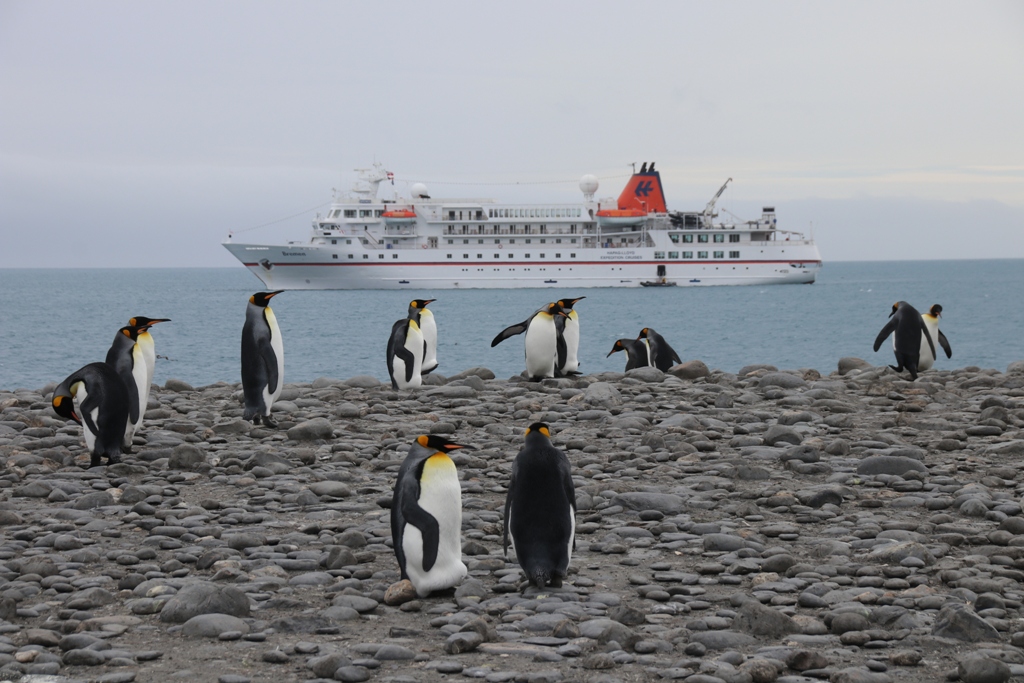 It's the most remote, coldest, and hostile continent: Antarctica. In February 2018 I had the opportunity to visit this icy part of the planet while working as an astronomy lecturer on board of the cruise ship MS Bremen.
I love to travel and have been able to visit a lot of fascinating places around the world. But there's one region that attracted me for a very long time: Antarctica. As there are no regular plane flights, you have to look for other means of transport to get there.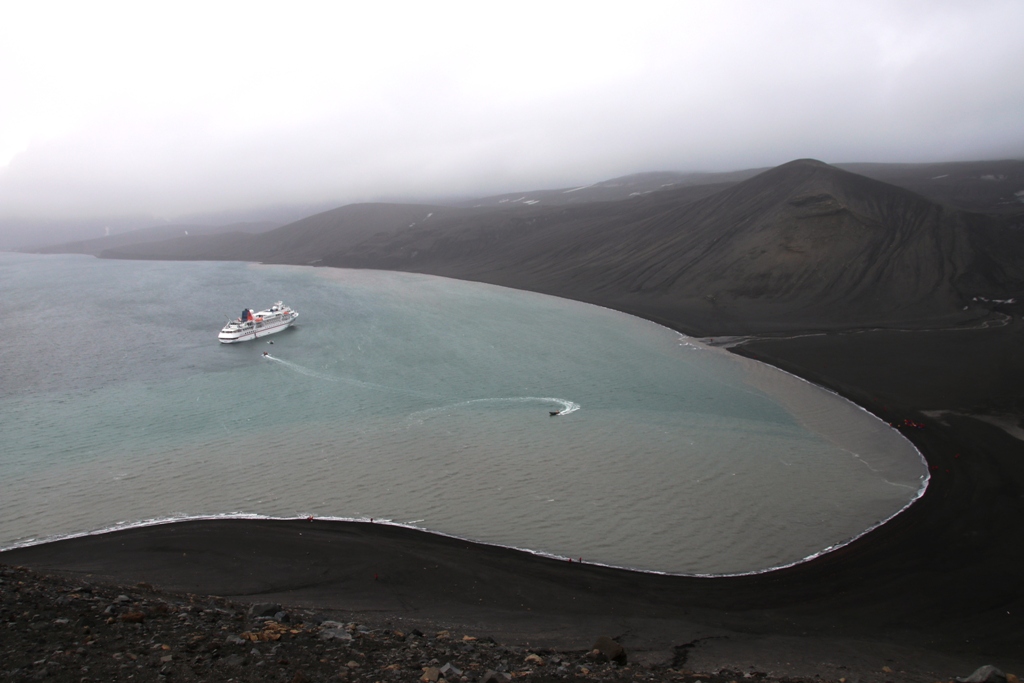 How to get there…
Contrary from what you might think, Antarctica is quite a popular tourist destination – at least the most accessible part of the continent, the Antarctic Peninsula. During the summer season from November to March, 30 cruise ships bring several tens of thousands of people there. The main attraction is Nature: icebergs, glaciers, whales, seals, and of course a lot of penguins. The tourists mainly stay on board and go ashore during short landings, as there is almost no infrastructure on land.
As it happened, a partial solar eclipse was to take place on February 15. The sun would cover the moon almost to 50%. So I applied to Hapag-Lloyd, a renowned German cruise line, and was hired as astronomy lecturer for a 3-week cruise on the famous expedition liner MS Bremen. The trip would go from Ushuaia to the Falklands, South Georgia, South Shetland Islands and finally the Antarctic Mainland. My main duties would be to deliver talks on astronomy, explain the southern night sky, and attend the observation of the partial eclipse. Additionally, I would have to escort the passengers on the shore trips and act as a guide.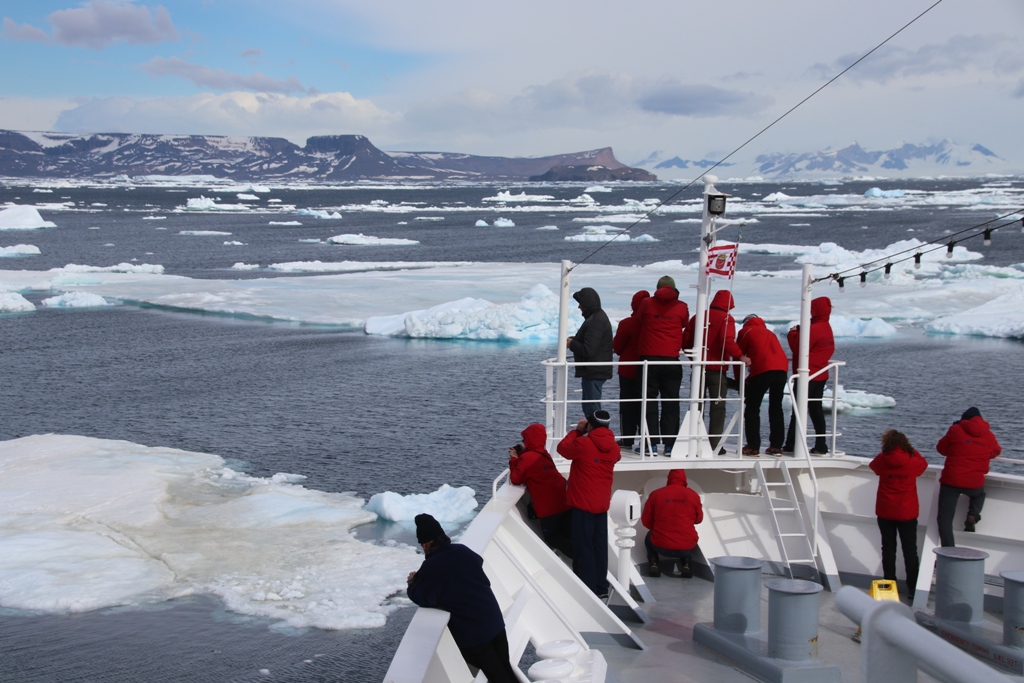 …and what gear to take with you
If you have following this blog, it comes not as a surprise I took my beloved Takahashi travel scope with me. It has accompanied me on travels to all continents, so this would be the last blank area to put it up! Additionally, I had the small, but very good Nikon 50ED spotting scope with me, which would allow passengers close-up views of the wildlife without disturbing animals.
All guides that go into Antarctica have to register and pass a test before they are accredited. Additionally, I bought most of the few books that are available on that remote area, and asked some fellow geographers and travellers on advice. Finally, after several months of preparation, the trip started with a visit to fascinating Buenos Aires, and the airline transfer from there to Ushuaia on Tierre del Fuego. From here, MS Bremen would start.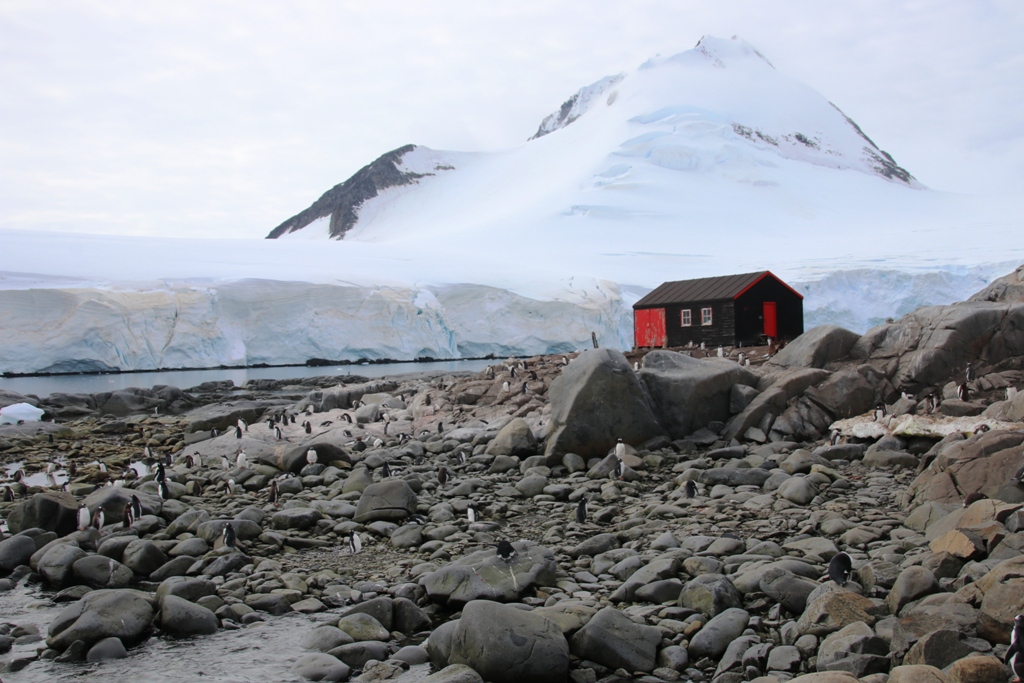 Unforgettable sights
I won't cover all details of this trip here. But among the sights that impressed me most were the natural beauty of the green Falkland Islands landscape, the abundant wildlife and glaciers of South Georgia, the dark and unwelcoming shore of Elephant Island, the ice-covered sea in the Antarctic Sound, and finally the overwhelming grandeur of the sheer icy cliffs at Paradise Bay on the mainland's shore.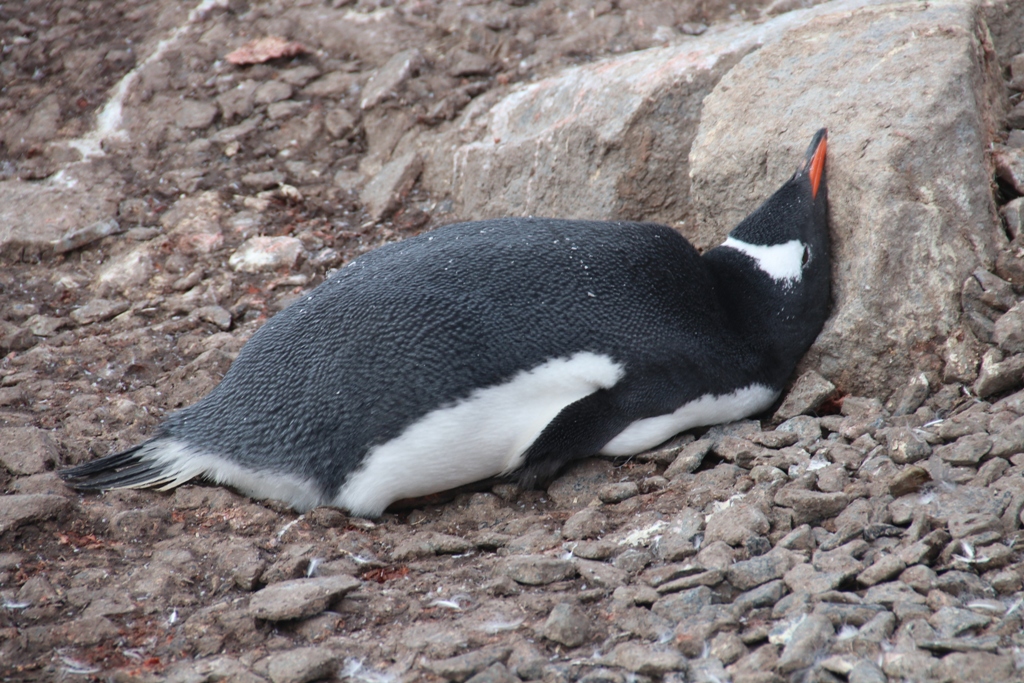 Among the most intriguing experiences was the lack of timidness of the animals, and standing among thousands of seals, penguins and albatrosses that did not have fear was almost frightening at first. I was touched deeply that such places still exist on our planet, and got an awareness that these treasures must be preserved by all means.
Most of the time, the animals were so close that no optical instrument would be necessary. But at some occasions the little fieldscope was very helpful watching penguins with their chicks or an giant albatross sitting on its nest.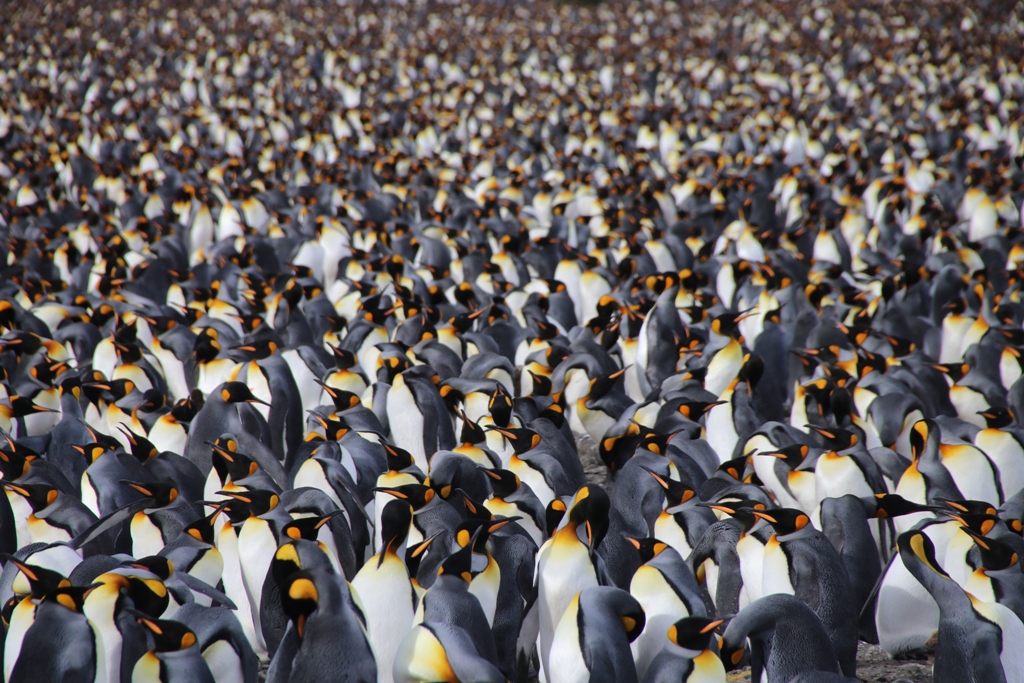 Go South
And what about astronomy? The clear air and sunny sky during our visit to the Falklands allowed me to show the sun in H-alpha light with the Tak refractor. Most people had never seen prominences, and by chance we had a good display of them visible. On board,  we had a couple of very clear nights which allowed to experience one of the darkest skies I have ever seen. Standing on the helicopter deck with a panoramic 360° view of the horizon, the southern Milky Way and Magellanic Clouds were shining down brilliantly. At latitude 54° South, the sky is almost turned upside down compared to what we see in Europe. There was only a glimpse of the Pleiades over the northen horizon.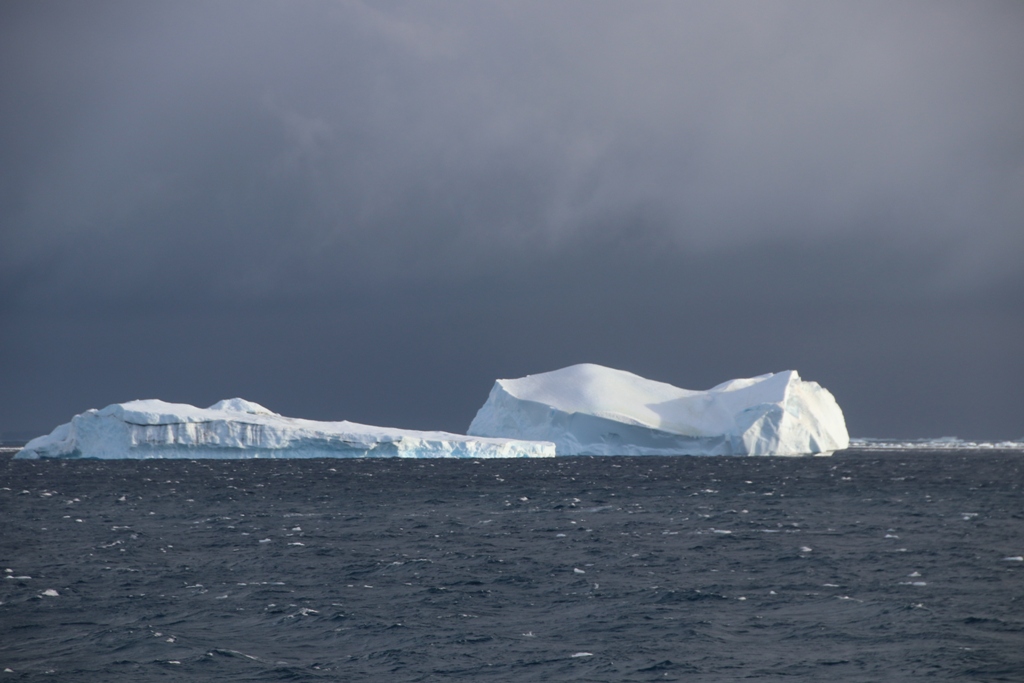 Unfortunately, only half an hour before the onset of the solar eclipse, we got clouded out. A short moment of the partially covered sun through the haze was all that could be seen.
Deeper down south, conditions for night time obseravtions got worse, as it would not become completely dark any more. But the sun still allowed some practical astronomy to be done. As a final highlight, I was able to put up the little Takahashi telescope and H-alpha filter on the Antarctic mainland at Base Esperanza at 63° 24′ S, and conduct my most southerly telescopic observation so far.